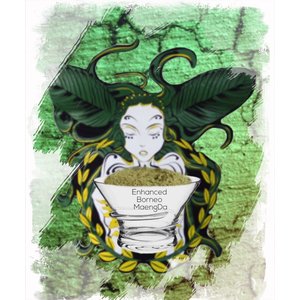 Add to cart
'Enhanced' Bornean Maeng da
Enhanced Bornean Maeng da 25 grams
'Enhanced' Bornean Maeng da
'Now available'
This is Bornean Maeng da kratom is enhanced with Bornean Maeng da extract

Prices are including 21% VAT


*We don't sell kratom or other products for consumption

Raphaël
19-08-2021 17:12
Really good Kratom compared to other marketplaces. But I think what makes the difference is the packaging, I had a really good laugh, in a good way. And the candies. I will buy again !

Frank Zehentbauer
07-12-2020 06:01
I`m a customer from frank and kratometcetera for decades!
Enhanced Borneo Maeng Da is my all time favorite :) perfect Quality since almost 10 years! Fast shipping, great support :)

You will be 100% satisfied i promise

Satyana
03-06-2019 11:11
excellent batch , can´t get anything better on the market, smooth bodyload. a liitle bitter means here proof for first level quality best customer service as usual. Fully satsified.

Stephan
01-07-2018 21:58
very nice sort, not bitter, fine powdered, without undesirable side-effects. great euphoria, strong impact.

JohnV
24-01-2018 12:12
high quality strain;very thin powder, makes incense of very mild and smooth scent, very warm feelings.recommended!(also very nice to mix with a more "acrid" strain for a well balanced ambiance)

johnnyV.
22-01-2018 18:10
interesting strain.very smooth taste,not bitter at all.pleasant warm effect.
5
stars based on
6
reviews